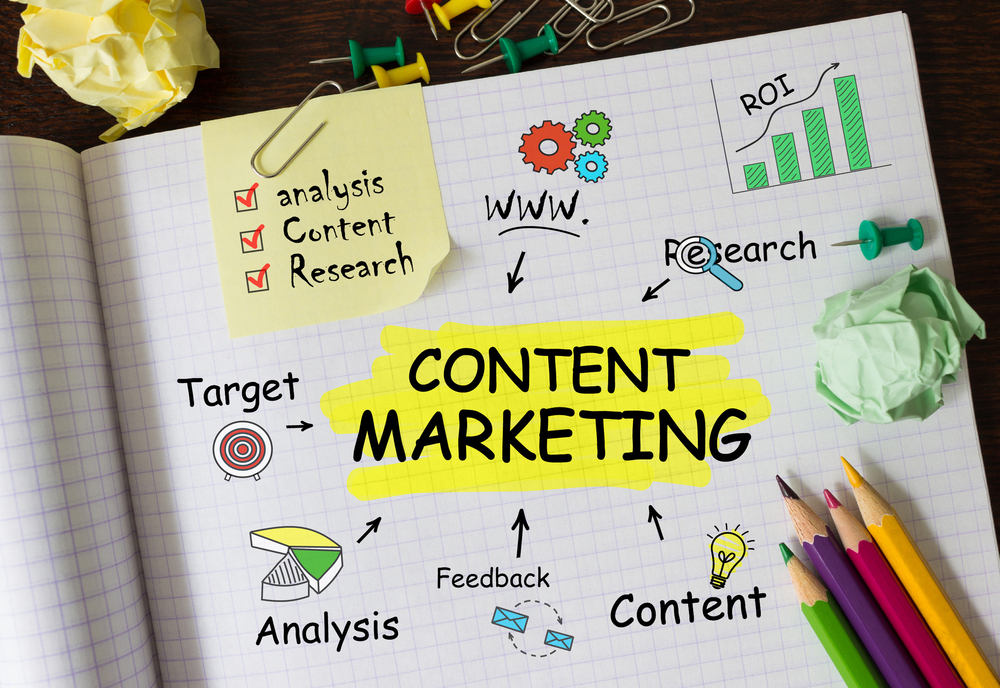 Content marketing and social media platforms go together like peanut butter and jelly. Businesses use content marketing on their social media accounts and post information that readers find useful. A good marketing strategy for your content is a huge part of every social media marketing campaign that does well. Having content that others like will bring more people to your business, which means that you are going to see your efforts start to pay off. Whether you're doing it yourself or working with a content marketing agency, marketing using content online is a great way to promote your business, connect with clients, and grow your business. If you're still not convinced, we're giving you 5 great reasons why it should be part of YOUR New Year's resolutions.

1. It's Always On
Unlike human beings that eventually grow tired and have to go to sleep before they can tackle more things, marketing on social media is always on. It never gets turned off! It's always there, available. It can be found by prospective clients, people checking out your account, or just individuals searching for certain keywords. It works even when you can't, which means that it's worth its weight in gold. Okay, maybe not for real, but you get the idea.
2. It Can Go Viral
Good promotion can always go viral and be shared, which means that you are going to reach exponentially more people than you ever thought you would. Good social media content and promotion can mean that your posts are shared with people and to other social media accounts, which ultimately mean that you can get so many more fans of your business and much more sales than you actually anticipated.
3. It's Way Better Than Print.
Print advertising is great, but let's face it, no one is knocking down the door to list a print ad. You can use social media for free, whereas print ads do cost money. Maybe more than you even have budgeted. Why do that when you can take to the great world wide web and get your name out there? Digital content will draw people in as well and it doesn't have an expiration date– unlike the local newspapers.
4. It Will Help You to Reach Your Target Market
You can hone in on your target market online easily as opposed to print or other traditional ads, which will market to a group of people but may not be the individuals in your target demographic. Your target market will be easily reached by posting marketing content that appeals to that audience. You'll start attracting people who want to purchase your goods or use your services more and more often and seeing the results you want. That means more people coming to your business and buying things, which helps you be more successful.
5. Build awareness of your brand.
If you're not already aware, awareness of your brand is everything when it comes to a business. Good marketing using content helps people instantly understand more about what your business does and what exactly your brand is. Custom content even inspires more sales– 61% of people were more likely to buy from a business with custom content, according to the Custom Content Council. It's a way to promote yourself big time.
At the end of the day, content marketing is the way to advertise yourself. It reaches a huge group of people and will let you easily reach your target audience, which means more sales. Not only is social media use on the rise and continuing to climb, but more of the younger audience are coming into their own earning bracket. This strategy can help you get your brand out to those new consumers and gain traction in the market! With more people accessing the Internet on their smartphones than ever, going onto social media sites, and staying there longer, you can't go into the New Year without a decent intent to get your content marketing game started. Thanks for reading, and happy marketing!