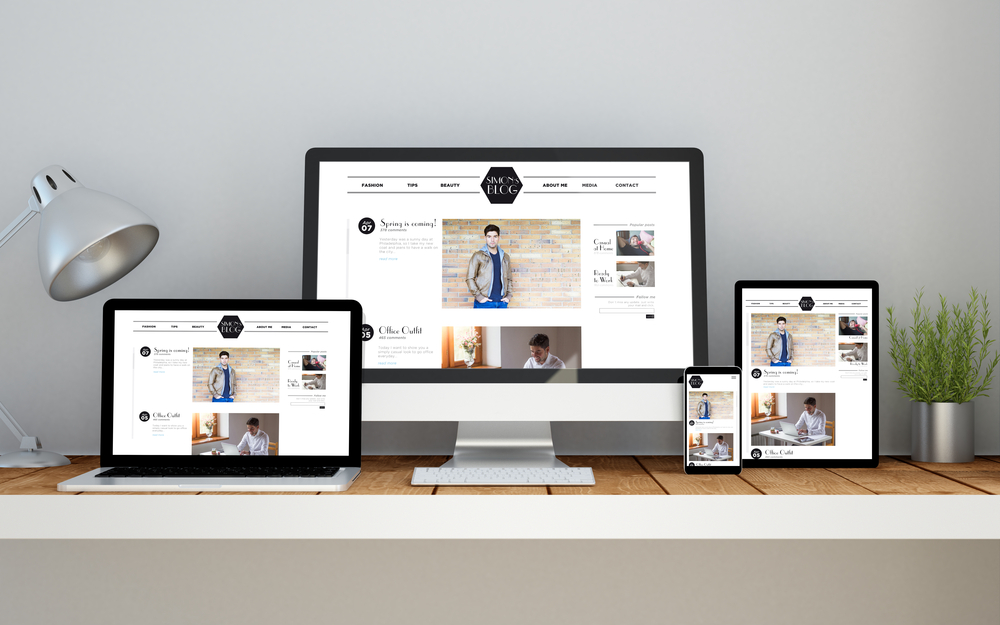 When it comes to your site, a well-functioning web page is better than a clumsy one! With all of your new year's resolutions set, why not add one more: updating your site? Unless it's been redone recently, it may be time for a facelift.
Your site is a reflection of your business, after all. So why not make yours look its very best online? Make your site updated and more of the moment than ever before! Read on to find out our top 7 reasons why YOU should update your site for the new year.
1. Kick that Outdated Theme & Tech to the Curb
There are some things that age well– for instance, a fine wine. Web sites are not likely to age as well, so you're going to have to be resourceful and give it a makeover if you want it to appear young and fresh. That means you need to update your site to current web standards, tools, techniques and more. Get rid of that old theme and start again!
2. You'll Attract New Business
That same business that was getting put off by an inefficient or ugly site will be coming back to your site again thanks to a fresh look! An updated site can help you rein in the new business and customers you've always wanted– the same customers that were getting scared away by your site before! Let's face it, a scary site can make it seem like it's not safe to load your payment information in there. Get new business by making a site change!
3. Have a More Secure Site
With more hackers coming into sites than ever before, it's important to have a secure site. You don't want to leave customers open to vulnerabilities. The older and less updated your site is, the greater the chances that it uses the old technology and tools. This means that your site is more likely to be hacked because it's easier to do so. It's akin to leaving the door unlocked when on vacation and then being surprised when all your stuff is gone! Having an updated site will make it safer for you and your customers!
4. Speed up Your Site
Got a slow site? Get it up to speed with a site update. Unknown to you, your customers could have been struggling with your slow loading time and site for years. A slow loading time could be anything, but you need to get it updated or troubleshoot the problem to see results.
5. Grow Your Business
When you grow your business and brand, you'll be offering new services and products, which helps recruit more clients. A more successful business starts with your site!
6. SEO Optimizing
More content on an updated sites means better SEO! Having a site with updated content means that you're going to be noticed more when it comes to search engines. Incorporate a few keywords or hire some content writers to create content for you, along with adding video and having people share your content, can help create more traffic to your site.
7. Compatible with Apps and Mobile Devices
Believe it or not, an older site might not work with apps and mobile devices. When it comes to the modern world, people are using their phones to access the Internet more than ever. Older sites aren't really designed for this, and without the latest plugins, tools, and tech, it may not be an optimal site to view on phones.
Professional website design is a great way to update your site and bring it into the New Year! Businesses constantly need to be updating and staying current in order to get ahead. The business world is ruthless, so you need to really give it all you've got to stay current in this environment. While a redesign does consider some research, time, and definitely some effort put in, it's money or time well spent. It will help you have a more modern site, reach more customers, and thrive overall as a business.
Those are our seven reasons why you should update your site design for the new year– what are yours? With so many resolutions for ourselves, it makes sense to make some for our businesses as well. Thanks for reading, and a very prosperous new year to you and your business!