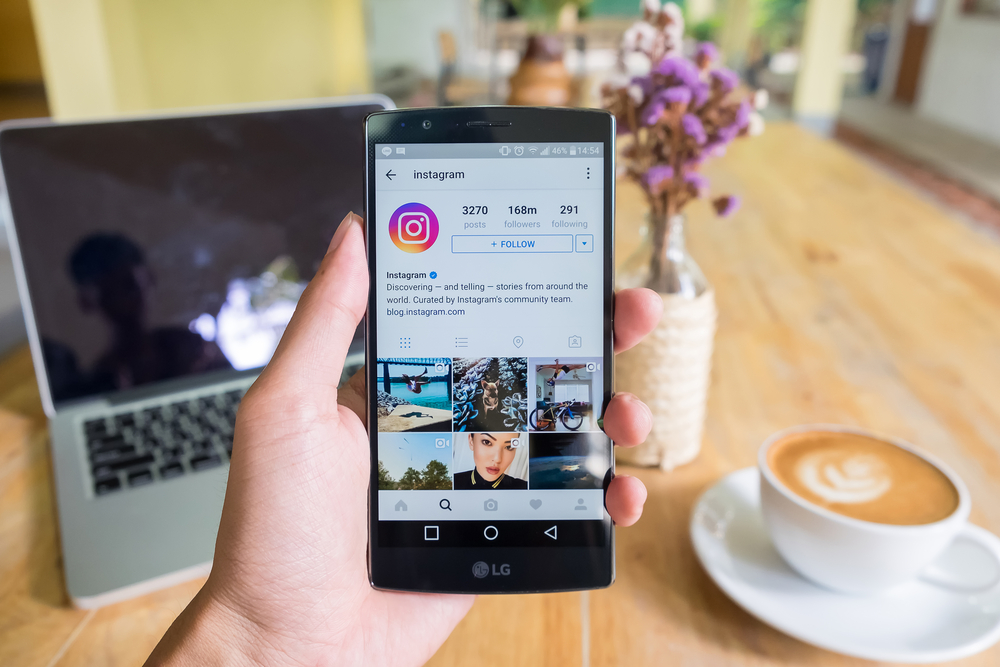 Has your business grasp the value and gravity of social media marketing? The thing is, social media platforms are being utilized more and more often by businesses to promote themselves, advertise, reach out to customers, and gain a following! So many people are online, and a good percentage of them are on Instagram. Not only that, but people actually spend more time on Instagram than any other social media sites– including Facebook!
We know that Instagram is where your business needs to be, but do you? So many businesses are still discovering the value of Instagram and how it can benefit their business. If you're still not convinced, no worries. Check out our list of top reasons why your brand and business should be on Instagram (and it's not for the filters).

1. It's technically a bigger draw than Facebook.
While Facebook definitely wins the number of users game thanks to its global popularity, Instagram is just as popular as Facebook. It doesn't have the 230 billion minutes that Facebook does, but with 12 billion minutes spent on Instagram every month and continuing to climb, Instagram is well worth checking out.

2. People love images.
You know what they say– a picture says a thousand words. Well, nowhere is this truer than on Instagram. The site offers businesses the chance to showcase their brand through visual content, which is arguably more effective than text alone. It's more engaging, and people love photos. And yes, you do get the opportunity to use those fun filters.

3. It's a niche market that has yet to be tapped.
Think of Instagram as in the early days of the gold rush, just slightly before the miners starting hitting it big everywhere. This niche market is still small enough to be CONSIDERED a niche market, which is good news for businesses. It means that the audience is not yet jaded of advertisements and even better, there isn't a filter feed like on Facebook. This means that your posts can be seen by everyone and won't be sifted out.

4. High average orders.
Shopify says that Instagram referrals, or shoppers that have been referred to a site or store via the platform, average orders that are $65. This means that some spend more, some spend less, but that's what your average referral is going to spend. This figure is actually higher than other platforms. YouTube's average order, for instance, is nearly thirty dollars less.

5. Creates content for other social networks.
Want to get a platform going for your brand fast? Try utilizing Instagram for your photos and videos. These can be shared on sites such as Facebook, Pinterest, YouTube and more. It allows you to create images that you can also use for other channels to market your brand. Solid!

6. Great conversion rates.
Instagram has significantly amazing conversion rates that allow businesses to have some faith in the platform. High conversion rates is a great feature of the site, because it means that you can have confidence in how many visitors are going to make a purchase on your site. 1 out of 100 users from Instagram who come will make a purchase, which can be a big deal if thousands of people are visiting every day. So getting your business on the social media platform could mean a huge increase of sales. It's also the fourth highest in conversion rates among SM platforms, so you're getting your money's worth.

7. Easy to share and to use.
Perhaps the biggest incentive to use Instagram is the fact that the content is really easy to share. This means that inevitably it does get shared– it just varies on how much. Not only that, the social media site makes it simple for users to sign up, create accounts, and make content to their heart's desire. You'll love how truly easy it is to post and access this site– download the app to your smart phone and see for yourself!
Posting to Instagram may just be the boost to your sales that your business needs. Regardless, it's a great way to get your brand out there, build relationships, gain customers, and increase the scope of your brand. The easy to use nature of the platform means that you'll definitely be able to figure out how to use the site and you can post constantly if you like. So get on Instagram today and start promoting your business, and thank us later!