Social Media Marketing • Web Design • Graphic Design • Photography • Video Production • Campaign Development
Gladiator an off-road tire company came to us in need of a strategic approach for digital marketing, along with a dynamic informational website to showcase their products. House of Designers embodied the intersection of design, technology, content and marketing. We were focused on helping Gladiator Tires achieve their core business goals through consumer engagement, digital marketing and impacting sales growth.

Gladiator's growth strategy included goals to successfully introduce their products to the consumers through three creative ways. It was important to use photography to display their ultra-high performance tires. Video production to showcase cutting edge technology. Along with social media platforms via Instagram and Facebook to engage with Gladiators following. Our team managed all of Gladiators social media marketing by creating content, posting regularly, and staying on top of consumers frequently asked questions or concerns.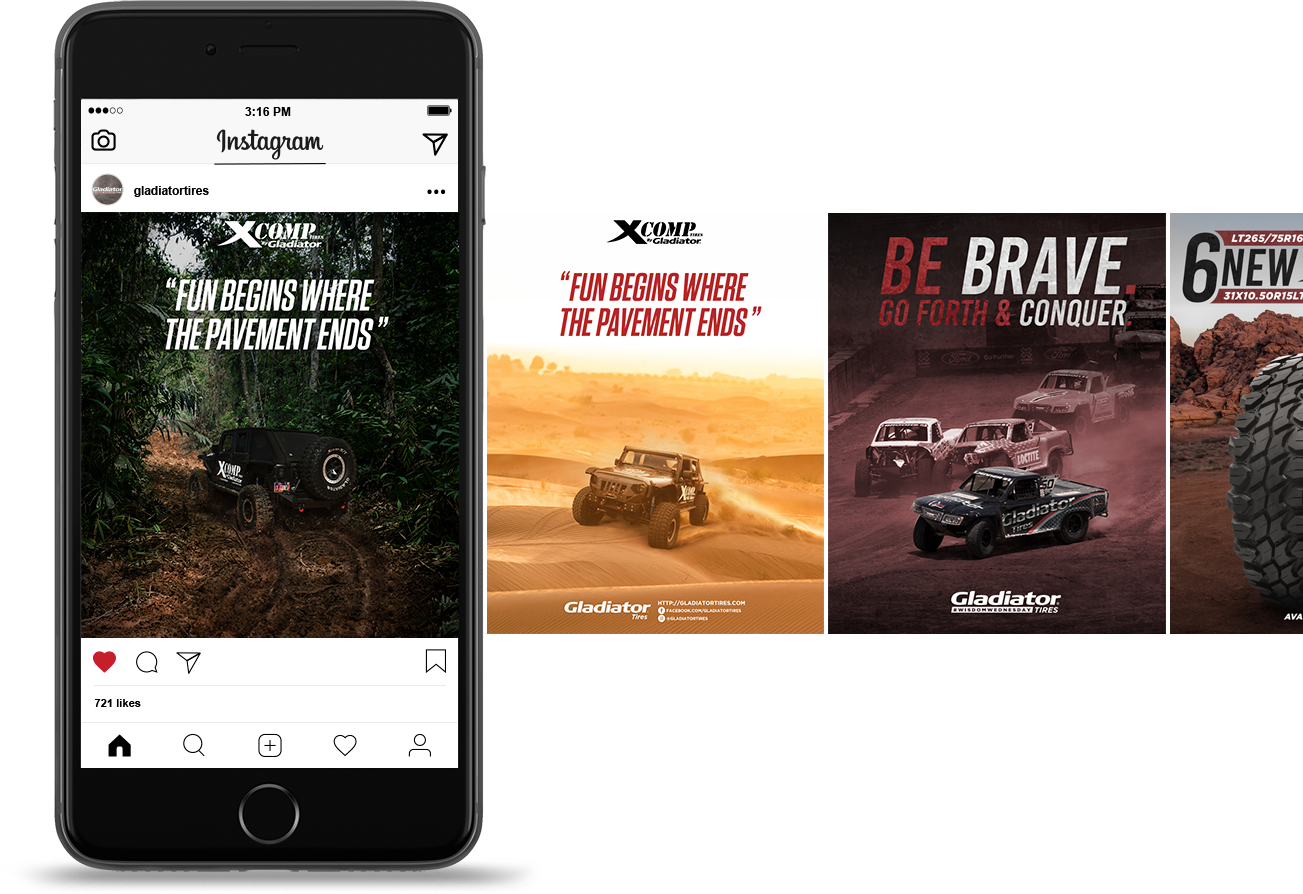 House of Designers made a dynamic informational web design which accommodated a lot of Gladiator Tire content. Our goal was for consumers to easily steer through the website without getting overwhelmed or lost. We were able to increase the amount of users navigating through to the "shop" page, continually analyzed and optimized the campaign based on client's activity and sales trends.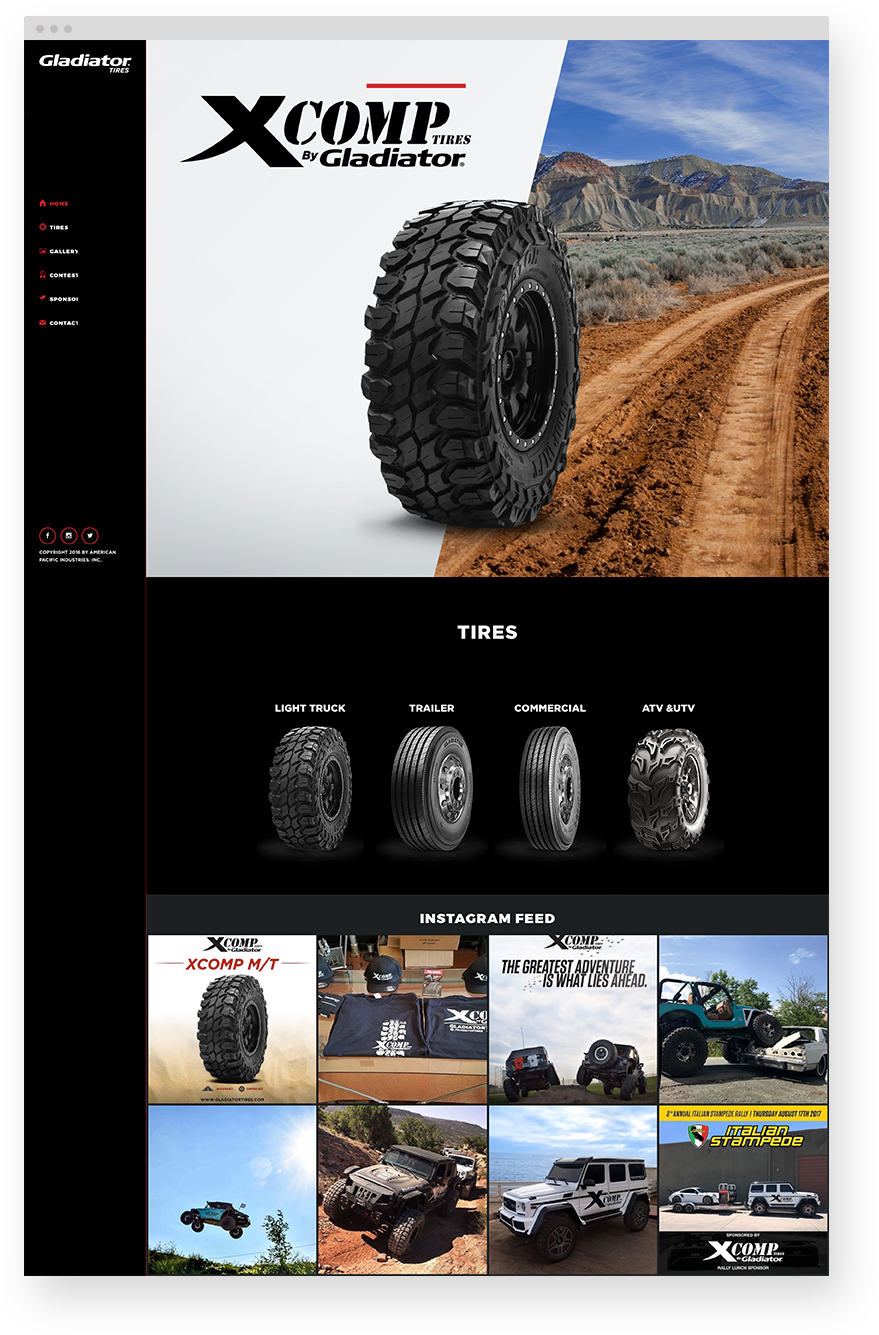 For Gladiator Tire's to separate themselves from their competitors in the tire automotive industry, video production was crucial. Our video content not only strengthened consumers trust and value in the brand, but also helped in making consumers buying decision. We saw a huge jump in Gladiators overall social media engagement and website traffic.