Graphic Design • Social Media Marketing • Video Production
World of Dance is the fastest growing dance competition and music entertainment brand in the world. They believe that art and passion can change the world and have partnered up with NBC Network, giving performers all over the world a platform to compete and win 1 million dollars. World of Dance's co-founder contacted us seeking assistance in updating their web presence, video production and social media marketing to get the right content out to World of Dance large following. Our team at House of Designers made sure to make his idea come to life.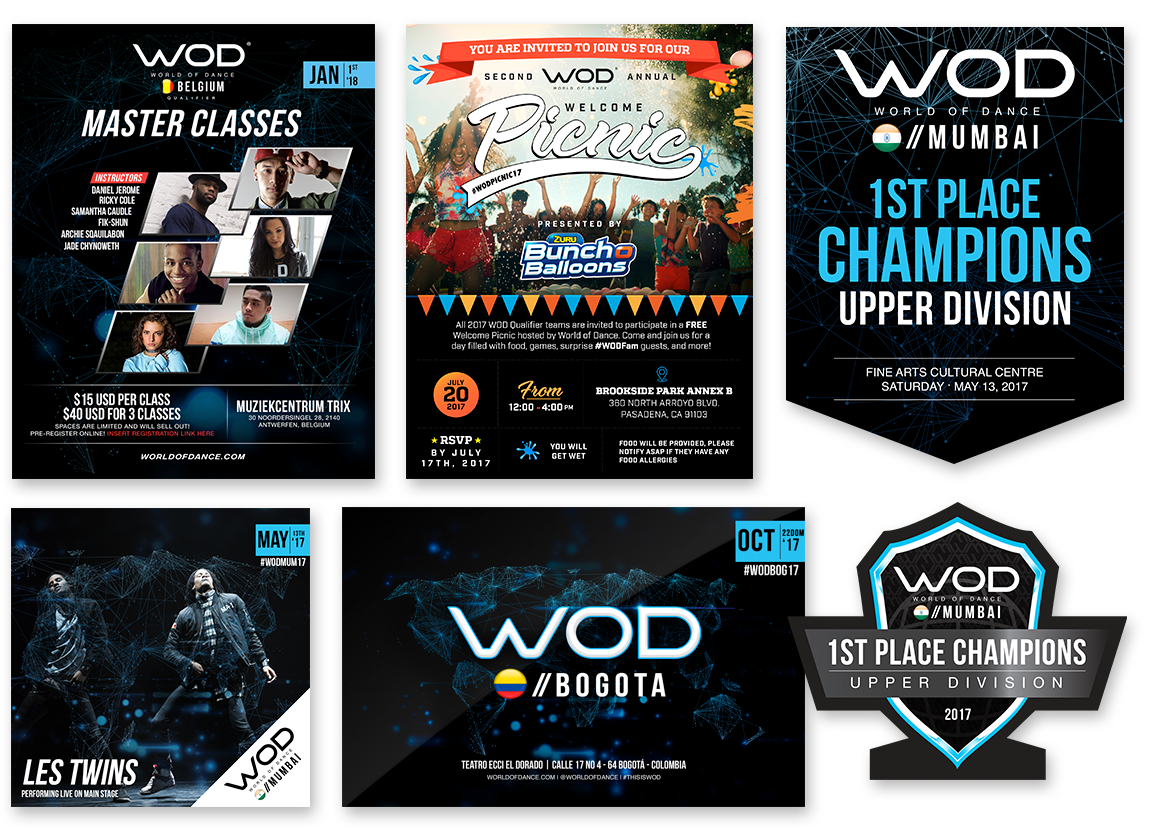 House of Designers had an awesome opportunity to explore a variety of projects, ranging anywhere from brochures, posters and graphic designs for WOD apparel. We ensured that the designs we came up with were unique and consistent to the format the co-founder of WOD desired.

Through Social Media Marketing our goal was to really connect with WOD's large following by allowing dancers all over the world a platform to show off their performances, announce upcoming events, but to also engage with the followers through contests and snip-bits into the performer's personal lives.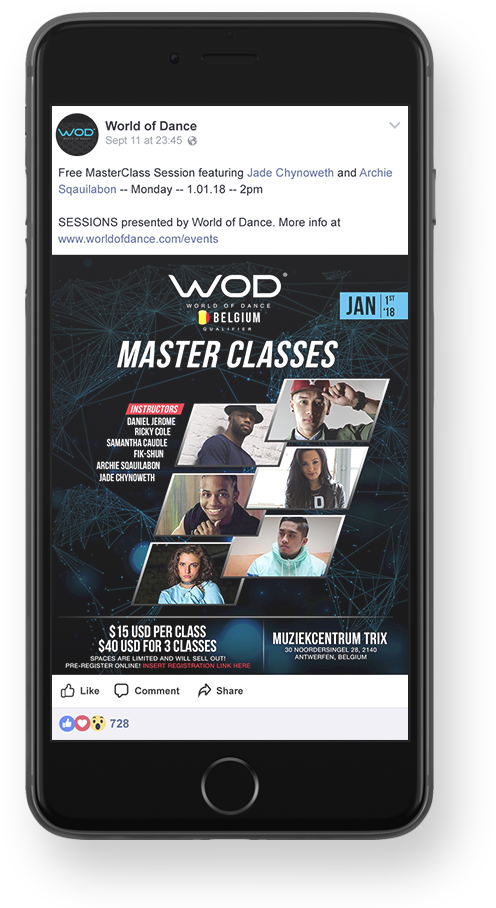 Video production was a no-brainer! Our videos captivated the audience through interactive elements and really engaged with them on a professional and personal level. We optimized videos for streaming efficiency and better user experience by implementing social media features which helped increase share ability and the reach of their followers.