Social Media Marketing • Web Design • Graphic Design • Photography • Video Production • Campaign Development
Firmly established as an ultra high-performance tire, Zenna Tires came to us in need of a creative team to help build their brand and set up a successful marketing campaign. Our team at House of Designers cut through the clutter and noise and gave the tire-buying audience exactly what they were looking for. Increasing brand awareness was very important, and a new mobile responsive web design was set in place so that Zenna Tires would be the first shop that comes to mind when customers need new high-performance tires. We accomplished this through social media platforms and continually interacting and relating to existing and future customers. House of Designers achieved Zennas core business through digital marketing, engagement and impacting sales growth.

The single most consistent thread we used for Zenna Tires brand was the social media campaign, storytelling through visuals. It's not enough to simply post content, it needs to resonate with the audience. We put Zenna Tires to the test with the best drift drivers and implemented photography and our video production to showcase their high-performance tires.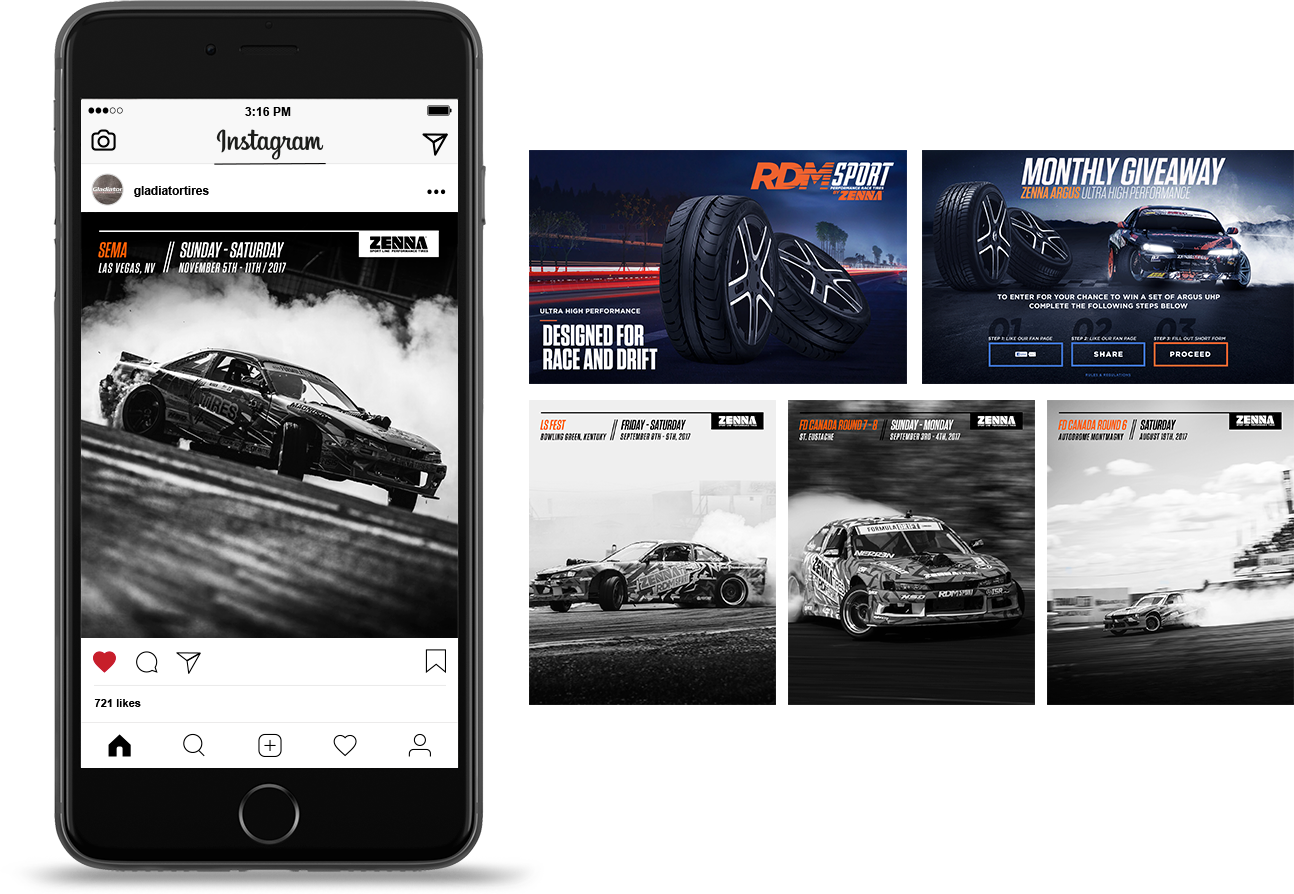 Most research is done on smartphones, therefore we made sure the website was mobile responsive with content that adapts to the smaller screen size. We made it easy for Zenna customers to shop either from their desktops or mobiles, showcasing their product in the best light and having the tires easily accessible.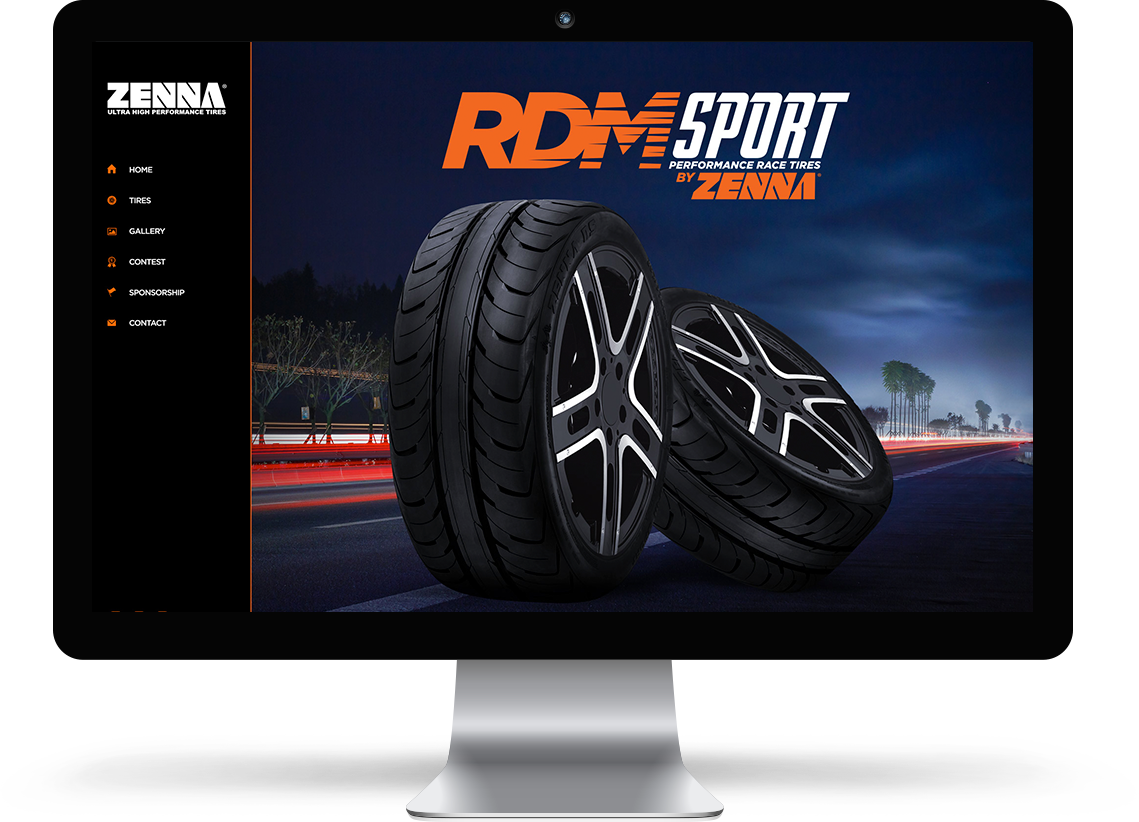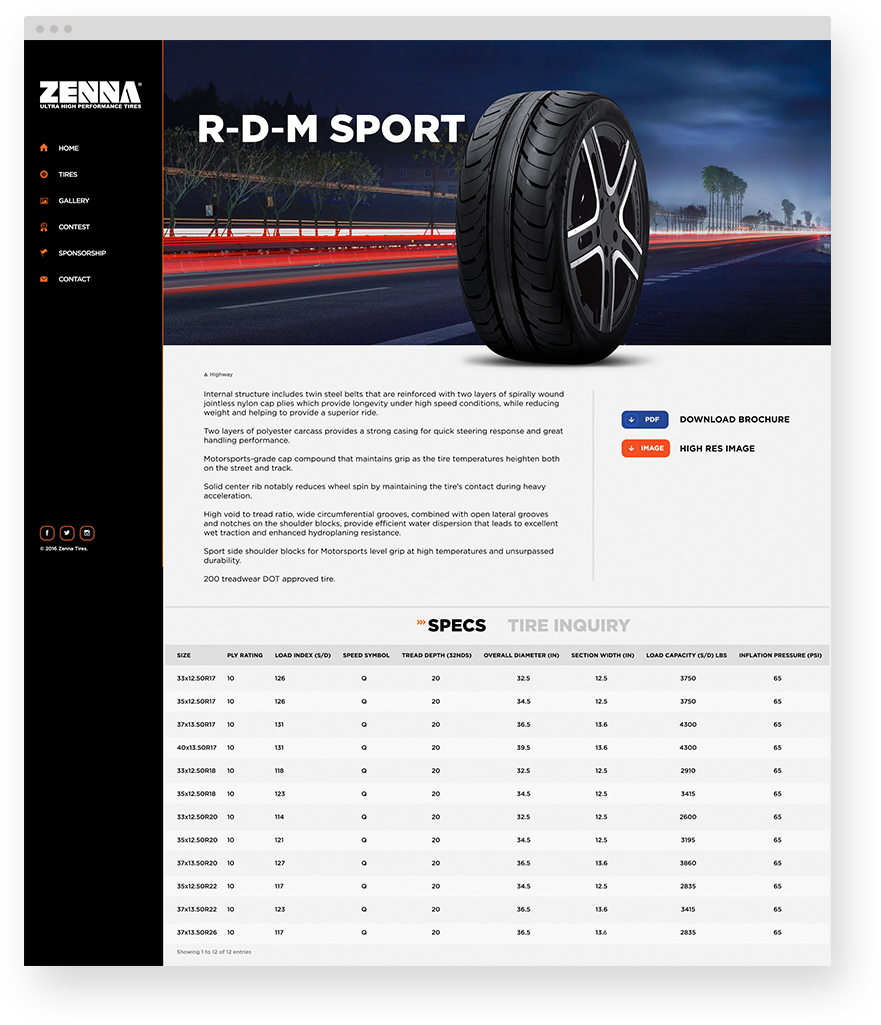 House of Designers was able to showcase why Zenna Tires are loved by drifting drivers, and how they are the ultimate choice for the race and drift community. Through our videos, we were able to tell Zenna's story by showcasing their high-quality tires, Zenna's many car show events and how their business gives back to the community.