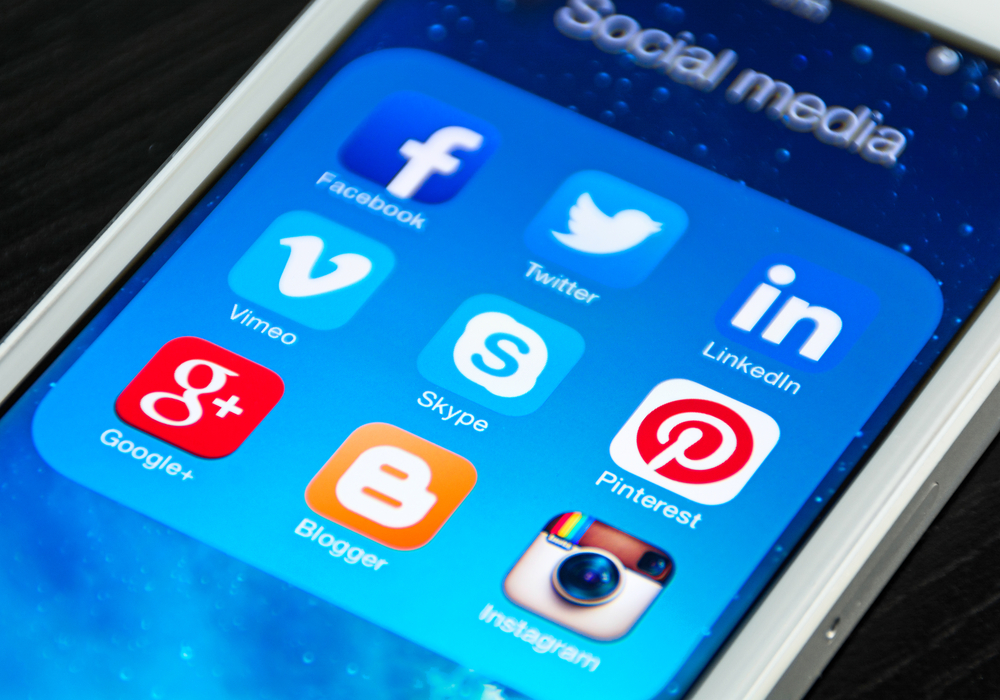 With more than 2 billion people currently using social media sites like Facebook, Twitter and Instagram, many businesses are now starting to recognize these platforms as the next frontier for marketing. This is why social media marketing makes up a substantial part of most companies' marketing efforts.
Unfortunately, while most businesses have adopted social media campaigns, the advantages of using this marketing option are still less understood. So, in this post, we are going to look at some of the benefits that modern businesses can enjoy by incorporating social media advertising in their overarching marketing strategy. These include:


It Allows You to Boost Your Reach
With social media platforms (e.g. Facebook and Twitter) prioritizing posts from individual users, many businesses are experiencing a decline in organic reach, since their posts get drowned in all the noise of consumer posts. This makes it difficult for many businesses, especially small and medium-sized ones, to connect with their customers. However, paid social media ads ensure that a business' posts appear on the feeds of social media users, thus allowing companies to drive leads and generate web traffic to their businesses.
In order to derive the most benefit from paid social media ads, you need to evaluate the platforms where your customer base spends most of their time. Most millennials, for instance, make up a significant chunk of the total number of users on Instagram. You should, therefore, tailor your social media marketing strategy according to the behavior of your customer base in order to maximize impressions.


It Can be Customized to Suit any Budget
Social media marketing through paid advertisements is a very cost-effective way of expanding your reach as a business. This is because all the major social networks allow for pay-per-click (PPC) options, which only require you to pay once the customer clicks on your advertisement. This marketing model is especially beneficial to startup businesses since it allows them to compete favorably with well-established entities, and provides a greater return on investment (ROI).


It Allows You to Target your Customers Better
Social media ads are very effective when it comes to enhancing your targeting since they provide you with more choice on who can see your ads.
Notably, all social media platforms have a wide range of parameters, which you can use to target your customer base. For instance, you can optimize your targeting depending on interests, hobbies, age, and many more factors. In addition to this, the algorithm known as 'Facebook retargeting pixel' allows you to retarget users who have already visited your website before.
By using these parameters, you can enhance your social media strategy, so that your ads can reach the right people.


Allows you to Increase Brand Awareness
Paid social media ads are a highly effective means of increasing your brand visibility online. The more your posts and ads appear on your customers' feeds, the more credibility and reputation your business acquires. This, in turn, helps to enhance your engagement and influences the purchasing decision of your customers.
In order to generate awareness for your business, make sure you always post ads that are informative and relevant to your target audience. This will bolster your reliability in your customers' perception, and they will consider your business as an authority in its industry or niche.


It Enables You to Maximize Your Content Marketing
Social media paid advertisements can go a long way in helping you make the most of your content marketing strategy. You can take advantage of paid ads to push content that is engaging, relevant and educational. By piquing the curiosity of your customer base through content marketing, you can generate more traffic to your website since your audience will be inclined to share your content with their family, friends, and relatives thus providing your business with a greater pool of potential customers who can be easily transformed into sales leads.


It enables You to Access Mobile Users Conveniently
Research has shown that nearly 80 percent of business web traffic comes from mobile devices such as smartphones and tablets. This is not surprising, given the fact that the vast majority of web users typically use smartphones to browse the internet. As a business owner, you can leverage on this to generate business leads by setting up a social media advertising campaign designed to reach your users instantaneously.


It Allows You to Collect Market Data
Paid social media advertisements are very useful to an effective marketing strategy since they allow you to gather important market data and insights. In essence, most of the social media platforms are equipped with analytics tools that can provide you with information pertaining to your business performance online. These analytics tell you how many people saw your ads, how they interacted with your ads, and which ads were most popular with your audience.
The info collected is very crucial, as it allows you to gauge the effectiveness of your marketing strategy. You can, therefore, use the data to better understand your target market and optimize your targeting criteria to reach a wider audience.
For instance, through analytic tools such as Facebook Insights, you can customize your social media marketing strategy to make it more robust and effective. This will consequently allow you to gain an edge in the market and become more competitive as a business.


A Final Word: Here is what you need to consider
Having an effective social media marketing strategy is absolutely crucial to the success and long-time survival of any business in today's highly cut-throat world of commerce. Through the use of paid social media ads, you will not only increase your brand's visibility online and increase your web traffic, but also generate new leads and increase sales in a cost-effective way. In light of all the benefits that accrue from paid social media ads, it goes without saying, that this is a strategy you should certainly include in your overall marketing campaign.